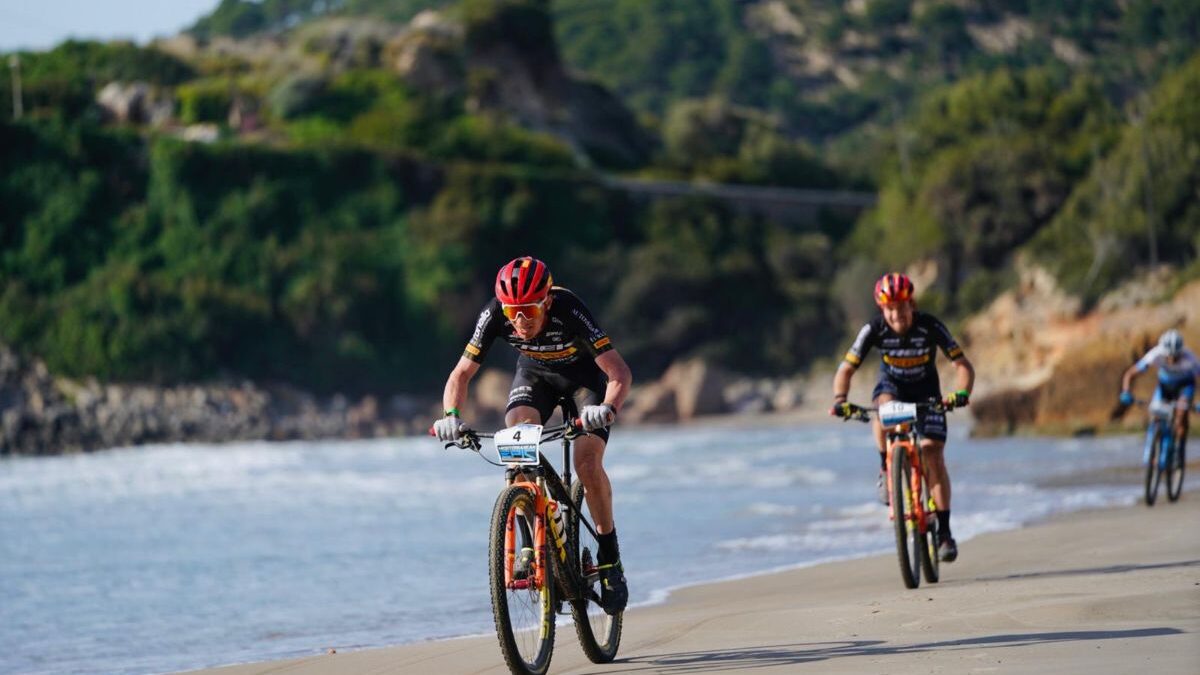 DANIEL GEISMAYR 3RD OVERALL IN MEDITERRANEAN EPIC VLAD DASCLU 2nd IN SUPERPRESTIGIO
DANIEL GEISMAYR 3RD OVERALL IN MEDITERRANEAN EPIC
VLAD DASCLU 2nd IN SUPERPRESTIGIO
The last stage of this long race week in the Spanish land is now done, and it was another challenging one with warm weather and a very fast course. Daniel Geismayr, Samuele Porro and Fabian Rabensteiner pushed very hard to keep the pace up with the leading group, looking for any opportunity for Daniel to take back the leader's jersey.

Unfortunately, it didn't go as planned and a solid group of riders took the lead on the final sprint. Daniel ended the day up in 5th, giving him a solid 3rd place finish on the weekend's overall. Top 15 for Samuele Porro and Fabian which resulted in a good 5th over the weekend for Porro.

"I am really happy with this 3rd place overall. Today was a really fast stage, we tried to attack on the uphill, but it was very difficult to make a difference today. I have not felt at 100% yet, but I am confident and looking forward to the next big race. Our result as a team this weekend definitely show the strength of our crew because we all worked together." Daniel Geismayr.

The second part of the team was racing Cross Country in Arnedo (Spain) this weekend.

Vlad Dascalu was fighting for the win on his home soil with his teammate Valero, and ended up the weekend on the podium with a strong 2nd place.
Simone Avondetto looked very fit, and scored an 8th place finish, which puts him in 1st of the U23 category making him the leader of the Superprestigio MTB. Gioele De Cosmo ended up the weekend with a very respectable 14th place.

We are now looking forward to the next race for the Internazionali d'Italia series, powered by Pirelli in Capoliveri on April 6th.
Tags In