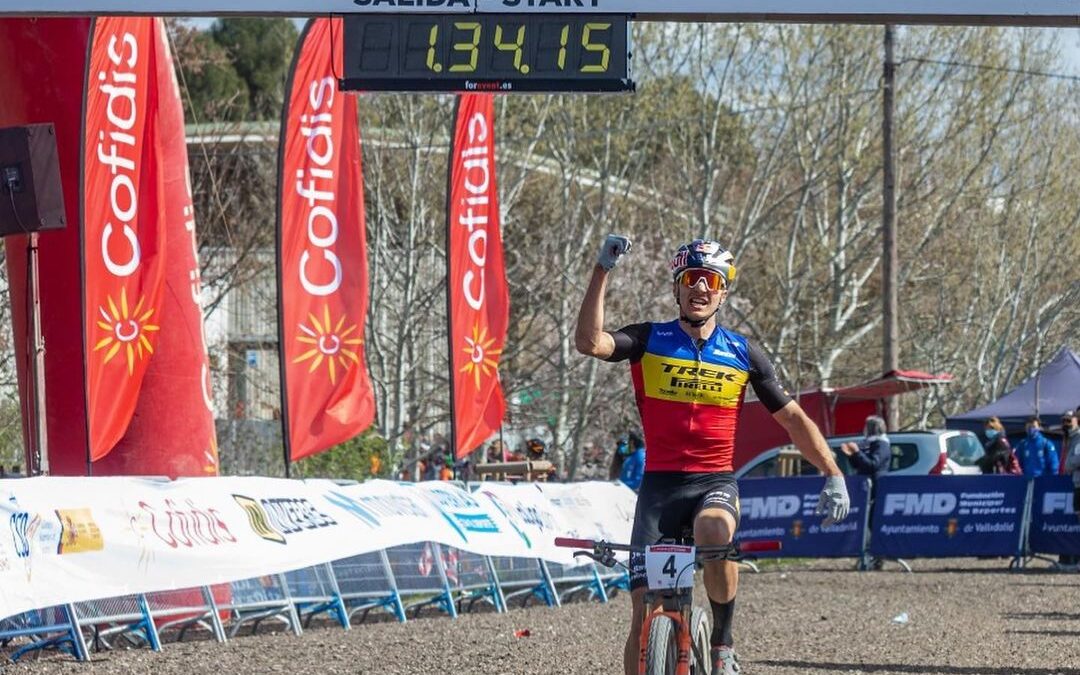 VLAD DASCALU CONQUER THE FIRST OVERALL VICTORY IN 2021 FOR TEAM TREK-PIRELLI
It was already crystal clear in Andora, at the first round of Internazionali d'Italia XCO powered by Pirelli, that Vlad Dascalu was in great shape, ready to rock the first part of the season.
If in Italy bad luck kept him away from the podium, today at the Ciudad de Valladolid de BTT Grand Prix, first round of the Open España XCO Cofidis, nothing could stop his race towards the first victory of the season.
Vlad from the beginning of the race has always rode in the leading group, sharing the work with Valero and Cullell, but on the final lap he decided to increase the pace with a strong attack that led him to cross the finish line alone with his arms raised. He won with 13″ on Valero and 23″ on Cullel.
"I have played my cards well. I saved energies for my last lap, the second tech station is where the race was decided and where I attacked. From there I have kept a small gap, but I have suffered a lot to keep that pace" said Vlad after the race.
This is the first victory of 2021 for Vlad and the first overall also for Team Trek-Pirelli, after the Un23 win of Simone Avondetto in Andora.
A great race and a great victory, and we hope this was just one of the many for Vlad in this 2021. BRAVO VLAD!
Images: Javier Martínez de la Puente @zubikophoto