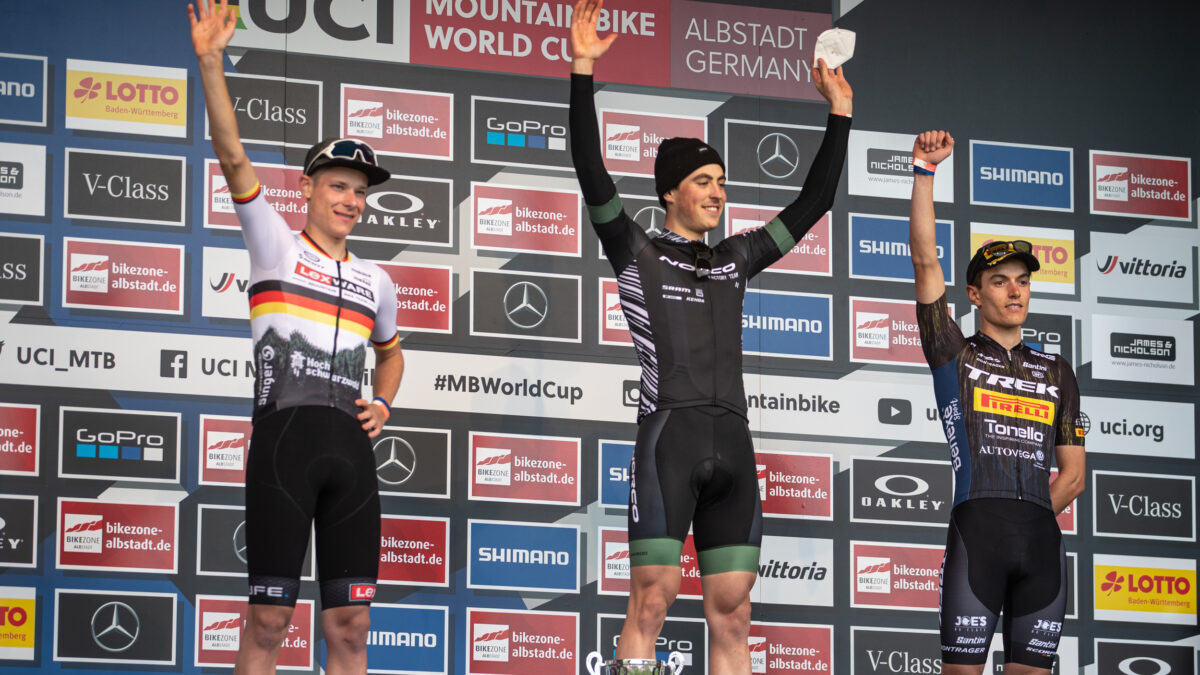 WORLD CUP PODIUM FOR AVONDETTO!!
First day of round 1 of the 2021 UCI World Cup in Albstadt, Germany was a really good one for Team Trek Pirelli. On the start line of Under23 race, we had Simone Avondetto and Janis Baumann. Simone was in the front group right off the start, sharing the work with an elite group of 4 all the way to the last lap, where he achieved an amazing 3rd place and in doing so, claiming his very first World Cup Podium!!

"I had a good start and immediately I was in front with the leading group. We rode looking at each other, I tried to attack, but I didn't open a gap and in the end everything was decided on the last lap and I'm really happy with this third place".

Amazing also Janis Baumann with an unbelievable comeback. During the start a rider fell down in front of him, causing a mechanical, so he had to run to the Tech Zone before he could begin his real race. At the end he overtakes a lot of riders and he climbed back to 20th place.We couldn't be any happier for our super strong Under23 riders and we look forward to Sunday when they'll line up again for the XCO race.